TiQ Scheduler
The  software designed for optimal Supply Chain management
TiQ Scheduler is a platform created to improve the planning and scheduling process of the production lines of a plant, thanks to the help of some factors such as the optimization of the use of company resources and the reduction of production costs
Supply Chain Management
This software was created specifically with the aim of ensuring our customers are adopting a state of the art solution. In fact, our product is a well-established framework, which has already been adopted in numerous companies and in different business sectors. This differentiation of use is proof of the ductility of this tool, which really knows how to adapt to multiple areas of work.
The peculiarities of this product are due to the great experience and expertise gained by TiQ in the field of Supply Chain Management, which allow us to be able to solve any type of problem that is proposed to us.
Functional characteristics
Our solution is characterized by several aspects, let's see together the most important:
Simple and intuitive front end: the front end of the TiQ Scheduler product guarantees ease of use and interaction of great impact. The main page of the application contains all the relevant information and KPIs, but also the order sequence and phases;
Optimization engine: our tool provides the scheduling output based on an optimization engine that finds the best one among the possible solutions. For us, this means that that solution is able to optimize the indices that are relevant to the company, such as delivery times, line saturation, stocks in warehouses, etc .;
Reporting: the platform offers a conspicuous and structured section dedicated to reporting. The reports are available out of the box representing the typical measures of the quality of a plan, such as line saturation, delays or advances and much more;
Objectives – KPIs: the software bases its entire operating logic on the optimization of KPIs, that is, those performance indicators that allow to discriminate whether a plan is efficient or not. The KPIs are characteristic for each company, and during the optimization process our engine takes them into account, so as to improve them in a targeted way.
How we create value with Supply Chain Optimization
Planning and Scheduling projects are always very complex, therefore the processes that can be managed by our TiQ Scheduler are very different from each other. The effectiveness of the Supply Chain Management organizational model is one of the differentiating factors for the success of a company, therefore it must always be customized and calibrated with precision. In this adaptation process, the initial analysis phase is the pivotal step in creating the foundation for a successful collaboration.
Our goal is to provide a solution that fully reflects the customer's needs. In fact, our systems are also perfectly integrated with software developed by third parties, so that the products purchased with past investments are not completely lost. The elasticity of our instrument allows an application on production lines as fast and safe as possible.
Furthermore, it should be noted that TiQ not only offers an IT solution, but a real package of management skills. The methodological approach envisaged by the Supply Chain is the real key to success for an effective scheduling and planning process.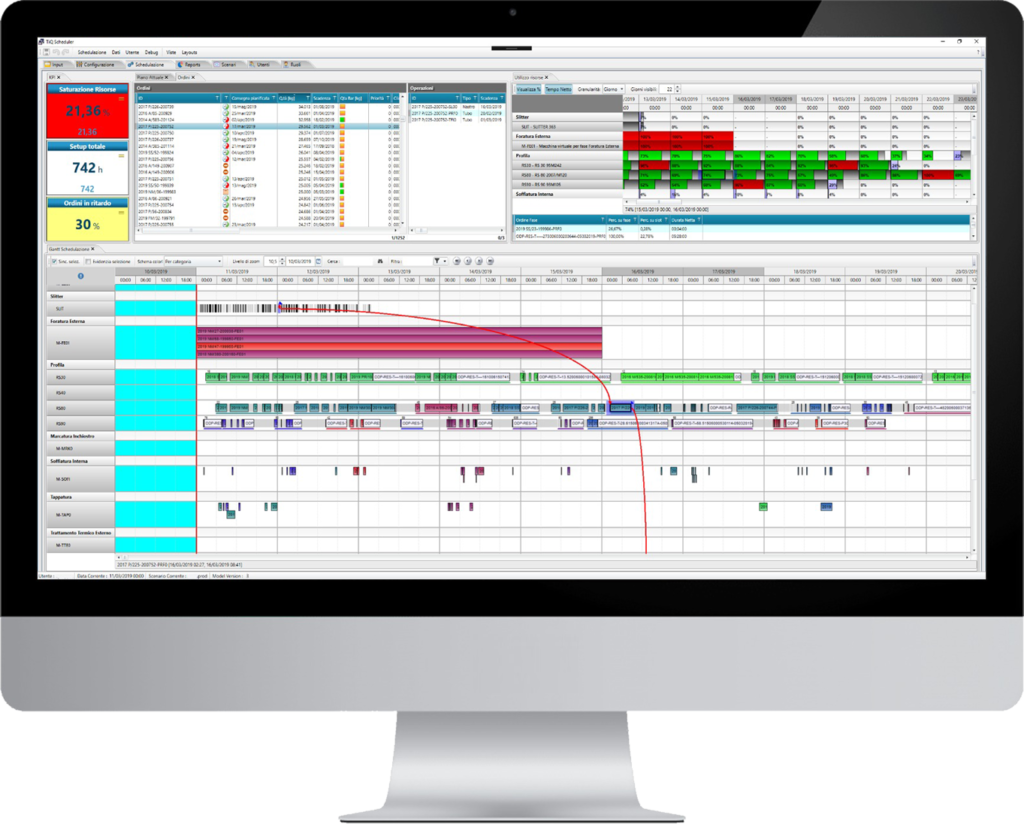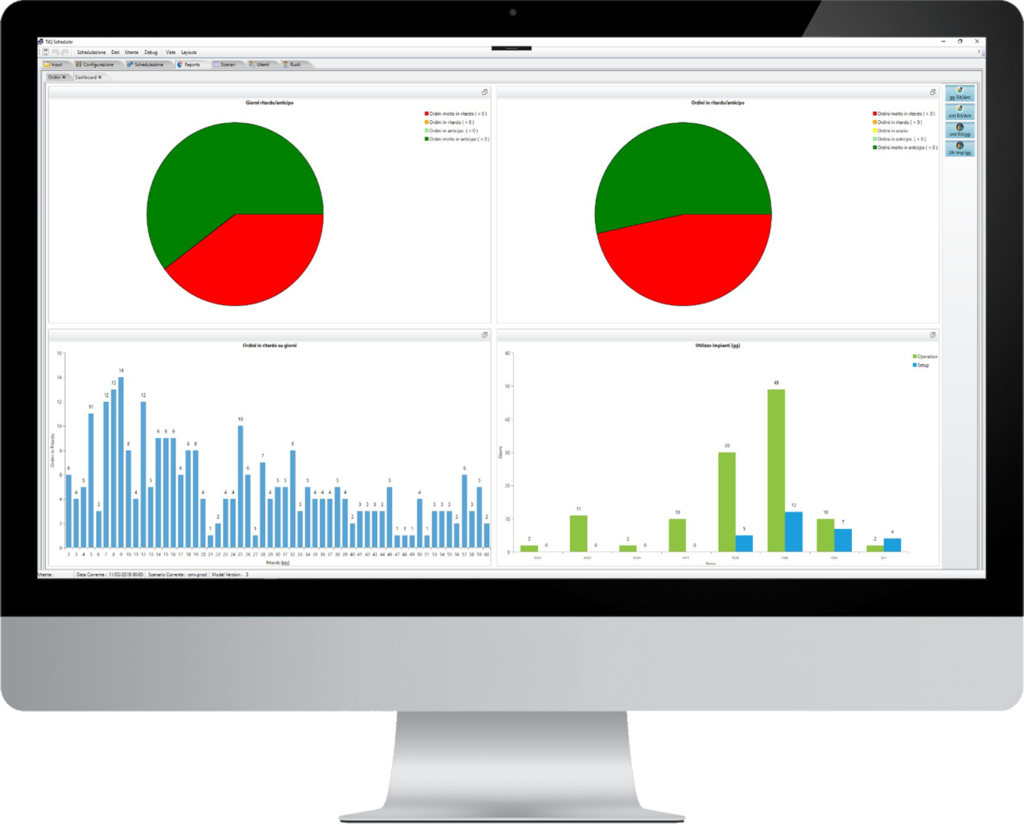 Supply Chain: the key to corporate competitiveness
The mere offering of software products is no longer sufficient to optimize a company's production processes. TiQ combines a complete range of software products with a deep understanding of business processes to guarantee a real optimization of the Supply Chain.
Tubosider azienda del Gruppo ASTM, protagonista da oltre cinquant'anni nel mercato mondiale delle opere civili a difesa dell'uomo e dell'ambiente, ha scelto la soluzione TiQScheduler, per gestire al meglio la Schedulazione di stabilimento l'ottimizzare dell'approvvigionamento di materia prima.
L'obiettivo del progetto è stato aumentare la produttività riducendo il set-up delle varie fasi produttive e gli scarti di materia prima, garantendo un miglioramento del processo di acquisto materiale, grazie a tempestive segnalazioni di eventuali ritardi sugli ordini di finito.